View Item
xmlui.general.dspace_homeCentros e Institutos de InvestigaciónCIA. Centro de Investigaciones de AgroindustriaInstituto de Tecnología de AlimentosPresentaciones a Congresosxmlui.ArtifactBrowser.ItemViewer.trail
Obtención de péptidos con actividad antihipertensiva in vitro a partir de un subproducto bovino.
Abstract
Bovine by-products represent approximately 66% the weight of the animal. In recent years, the market for these products has decreased because of their low costs. Due to the high protein content, some of these products can be used as substrates of enzymatic hydrolysis to obtain peptides with biological activity. The objective of this work is to obtain bioactive peptides with antihypertensive activity from bovine lung by enzymatic hydrolysis with Alcalase [
ver mas...
]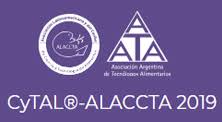 Fuente
XXI Congreso Latinoamericano y del Caribe de Ciencia y Tecnología de Alimentos y XVII Congreso Argentino de Ciencia y Tecnología de Alimentos (CYTAL®). Buenos Aires. Del 20 al 22 de noviembre de 2019.
Editorial
Asociación Argentina de Tecnólogos Alimentarios
Palabras Claves
Peptides; Péptidos; In Vitro Experimentation; Experimentación in Vitro; Byproducts; Subproductos; Bovinae; Bovina; Antihypertensive Activity; Actividad Antihipertensiva;
Derechos de acceso
Abierto

Excepto donde se diga explicitamente, este item se publica bajo la siguiente descripción: Creative Commons Attribution-NonCommercial-ShareAlike 2.5 Unported (CC BY-NC-SA 2.5)