View Item
xmlui.general.dspace_homeCentros Regionales y EEAsCentro Regional Mendoza - San JuanEEA San JuanArtículos científicosxmlui.ArtifactBrowser.ItemViewer.trail
Productividad de la mano de obra en la obtención de uva de mesa.
Abstract
Actualmente, en la producción de uva de mesa de la provincia de San Juan, existe la necesidad de reducir costos en mano de obra, ya que es un recurso escaso y caro. Por las características del producto, no es posible la mecanización, por lo que la mano de obra es imprescindible para labores de poda, trabajos en verde y cosecha. Este trabajo persigue determinar el impacto del uso de mano de obra en la obtención de uva de mesa. Se realizaron 83 entrevistas [
ver mas...
]
Nowadays, in the productive sector of table grapes in the province of San Juan, is necessary to reduce labor costs because it is a scarce and expensive. For product features, mechanization is not possible, so that the workforce is essential to pruning and harvesting green jobs. 83 interviews were conducted with producers of table grapes in 9 departments of the province. Data were processed using SPSS 11.5. Exploratory analyzes were performed descriptive [
ver mas...
]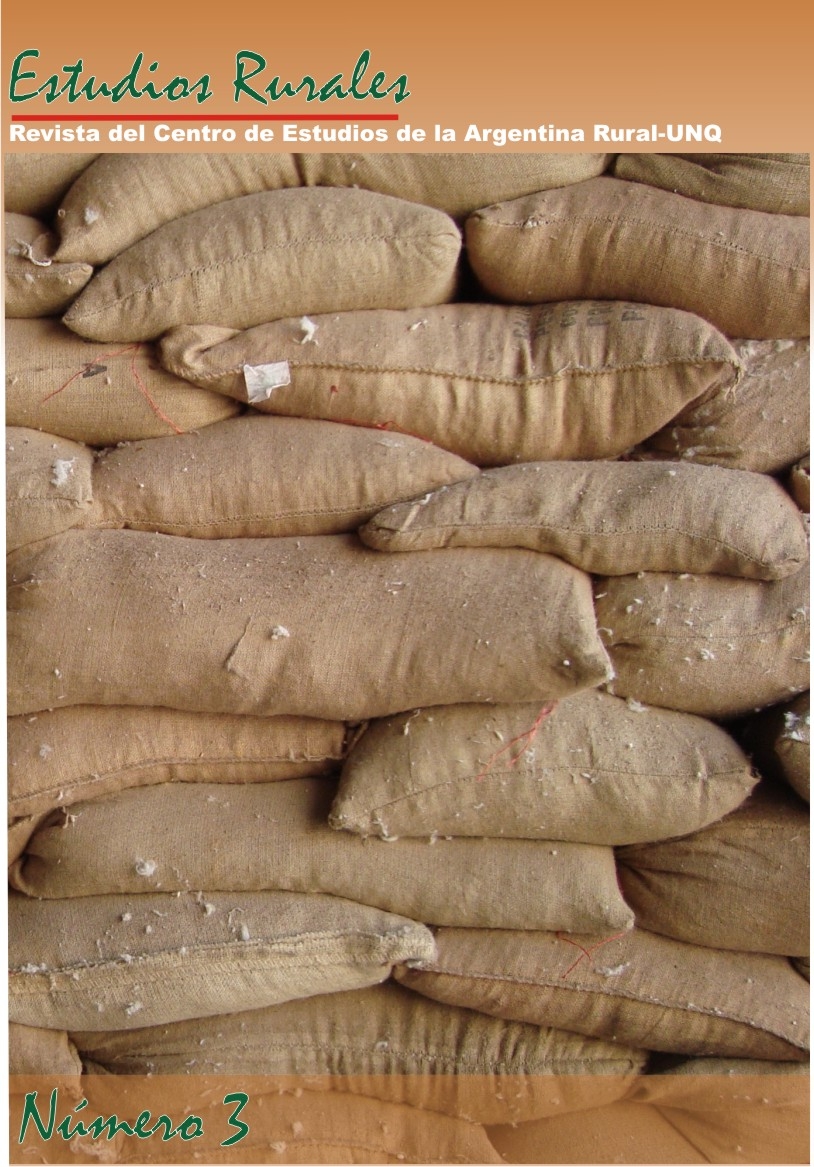 Fuente
Estudios rurales / Universidad Nacional de Quilmes 2 (3) : 105-127 (2012)
Editorial
Universidad Nacional de Quilmes
Tipo de documento
artículo
Palabras Claves
Uvas de Mesa; Trabajo; Dessert Grapes; Labour; Mano de Obra;
Derechos de acceso
Abierto

Excepto donde se diga explicitamente, este item se publica bajo la siguiente descripción: Creative Commons Attribution-NonCommercial-ShareAlike 2.5 Unported (CC BY-NC-SA 2.5)