View Item
xmlui.general.dspace_homeCentros Regionales y EEAsCentro Regional Mendoza - San JuanEEA MendozaArtículos científicosxmlui.ArtifactBrowser.ItemViewer.trail
Determinación simultánea de carotenoides y fenoles en subproductos agroalimentarios: Microextracción Líquido-Sólido Asistida por Ultrasonido optimizada por metodologías de diseño experimental
Simultaneous determination of carotenoids and phenols of carotenoids and phenolic compounds in agrifood by-products: Ultrasound-Assisted Microextraction Liquid-Solid optimized by experimental design methodologies
Abstract
En el presente trabajo se desarrolló un nuevo método de microextracción líquido-sólido asistido por ultrasonido para determinar biocompuestos en subproductos agroalimentarios. El método analítico propuesto para extraer y preconcentrar simultáneamente carotenoides y fenoles totales de residuos agroindustriales permite evaluar, de forma rápida y económica, el contenido de compuestos bioactivos. Este índice es útil para añadir valor a los desechos [
ver mas...
]
In the present work, a new method of liquid-solid microextraction assisted by ultrasound was developed to determine biocompounds in agrifood by-products. The analytical method proposed to simultaneously extract and pre-concentrate carotenoids and total phenols from agro-industrial residues enable us to evaluate, in a fast and economic way, the content of bioactive compounds. This index is useful for adding value to the waste produced during the [
ver mas...
]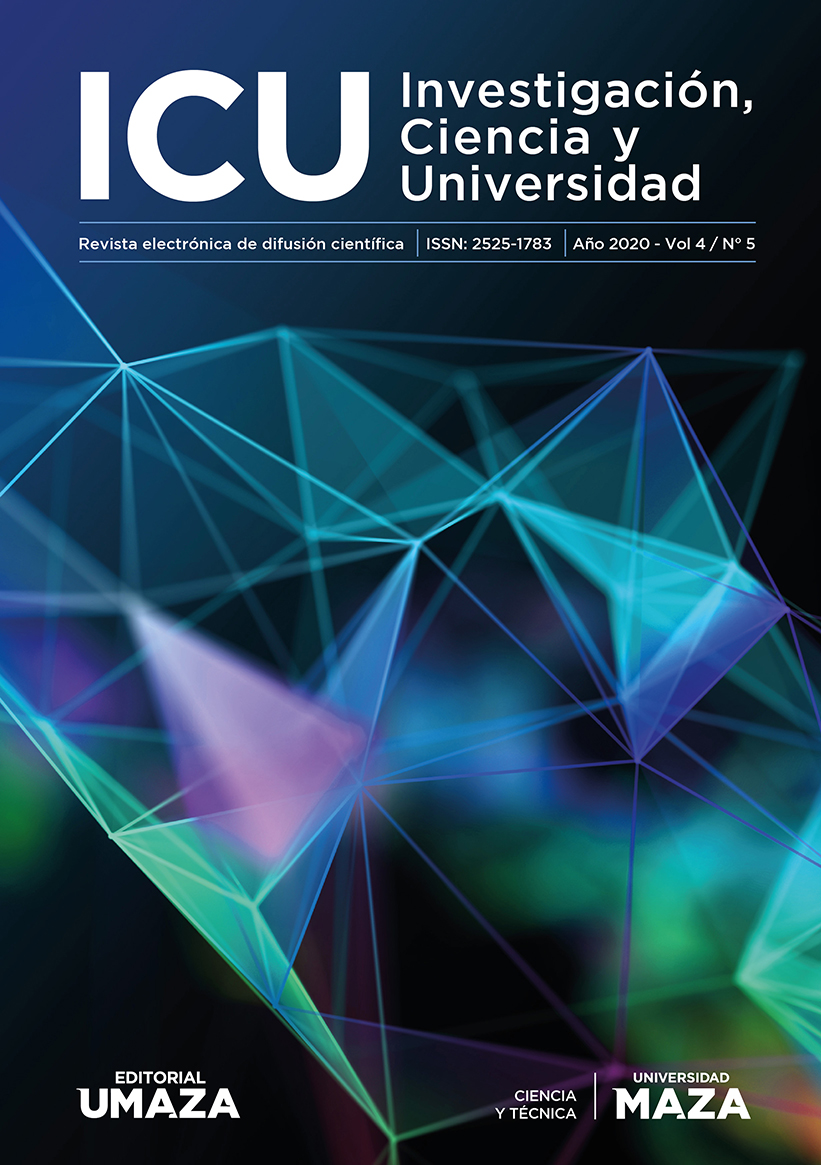 Fuente
ICU, Investigación, Ciencia y Universidad 4 (5) : 20-28. (2020)
Editorial
Universidad Juan Agustín Maza
Tipo de documento
artículo
Palabras Claves
Residuos; Residues; Subproductos; Byproducts; Compuestos Bioactivos; Bioactive Compounds; Diseño Experimental; Experimental Design; Carotenoides; Carotenoids; Microextracción Asistida por Ultrasonido; Ultrasound-assisted Microextraction;
Derechos de acceso
Abierto

Excepto donde se diga explicitamente, este item se publica bajo la siguiente descripción: Creative Commons Attribution-NonCommercial-ShareAlike 2.5 Unported (CC BY-NC-SA 2.5)
Related items
Showing items related by title, author, creator and subject.
Iorizzo, Massimo

;

Ellison, Shelby L.

;

Senalik, Douglas A.

;

Peng, Zeng

;

Satapoomin, Pimchanok

;

Jiaying, Huang

;

Bowman, Megan

;

Iovene, Marina

;

Sanseverino, Walter

;

Cavagnaro, Pablo

;

Yildiz, Mehtap

;

Macko-Podgórni, Alicja

;

Moranska, Emilia

;

Grzebelus, Ewa

;

Grzebelus, Dariusz

;

Ashrafi, Hamid

;

Zhijun, Zheng

;

Shifeng, Cheng

;

Spooner, David M.

;

Deynze, Allen Van

;

Simon, Philipp W.

(

2016

)

We report a high-quality chromosome-scale assembly and analysis of the carrot (Daucus carota) genome, the first sequenced genome to include a comparative evolutionary analysis among members of the euasterid II clade. We ...

Esteras, Cristina

;

Rambla, José Luis

;

Sanchez, Gerardo

;

López-Gresa, María Pilar

;

González-Mas, María del Carmen

;

Fernández-Trujillo, Juan Pablo

;

Bellés, José María

;

Granell, Antonio

;

Picó, María Belén

(

2018-08

)

Aroma profile and carotenoids content of melon flesh are two important aspects influencing the quality of this fruit that have been characterized using only selected genotypes. However, the extant variability of the whole ...

Cohen, Ana Carmen

;

Dichiara, Elisa

;

Jofre, Viviana Patricia

;

Antoniolli, Andrea

;

Bottini, Ambrosio Rubén

;

Piccoli, Patricia Noemí

(

2018-07

)

Bacillus licheniformis (BL) strains are used for industrial production of exoenzymes, antibiotics and secondary metabolites, and also serve as probiotics. Some strains sequester heavy metals, promoting plant growth or ...