Ver ítem
xmlui.general.dspace_homeCentros e Institutos de InvestigaciónCIRN. Centro de Investigaciones de Recursos NaturalesInstituto de Clima y AguaArtículos científicosxmlui.ArtifactBrowser.ItemViewer.trail
Are remote sensing evapotranspiration models reliable across South American ecoregions?
Resumen
Many remote sensing-based evapotranspiration (RSBET) algorithms have been proposed in the past decades and evaluated using flux tower data, mainly over North America and Europe. Model evaluation across South America has been done locally or using only a single algorithm at a time. Here, we provide the first evaluation of multiple RSBET models, at a daily scale, across a wide variety of biomes, climate zones, and land uses in South America. We used [
ver mas...
]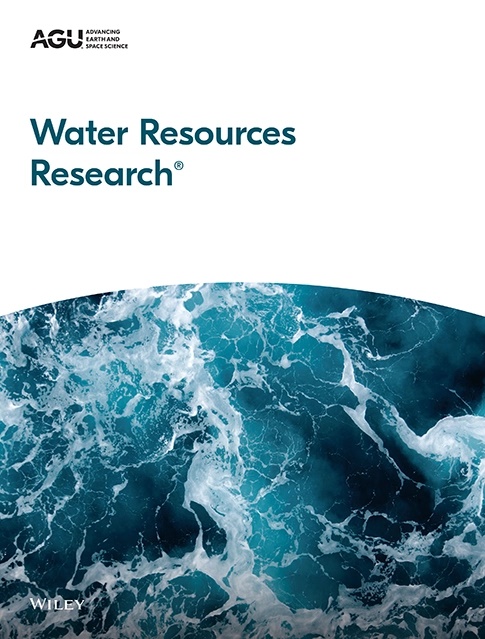 Autor
Melo, D.C.D.; Anache, J.A.A.; Borges, V.P.; Miralles, D.G.; Martens, B.; Fisher, J.B.; Nobrega, R.C.B.; Moreno, A.; Cabral, O.M.R.; Rodrigues, T.R.; Bezerra, B.; Silva, C.M.S.; Meira Neto, A.A.; Moura, M.S.B.; Marques, T.V.; Campos, S.; Nogueira, J.S.; Rosolem, R.; Souza, R.; Antonino, A.C.D.; Holl, D.; Galleguillos, M.; Perez-Quezada, J.F.; Verhoef, A.; Kutzbach, L.; Lima, J.R.S.; Souza, E.S.; Gassman, M.I.; Perez, C.F.; Tonti, N.;
Posse Beaulieu, Gabriela;
Rains, D.; Oliveira, P.T.S.; Wendland, E.;
Fuente
Water Resources Research 57 (11) : e2020WR028752. (November 2021)
Tipo de documento
artículo
Proyectos (ver más)
INTA/PNNAT-1128023/AR./Emisiones de gases con efecto invernadero.
Palabras Claves
Remote Sensing; Teledetección; Evapotranspiration; Evapotranspiración; Rendimiento; Yields; Equipo de Teledetección; Remote Sensors; Torres de Flujo; Flux Towers;
Derechos de acceso
Restringido

Excepto donde se diga explicitamente, este item se publica bajo la siguiente descripción: Creative Commons Attribution-NonCommercial-ShareAlike 2.5 Unported (CC BY-NC-SA 2.5)