View Item
xmlui.general.dspace_homeCentros Regionales y EEAsCentro Regional Patagonia SurEEA Santa CruzPartes de librosxmlui.ArtifactBrowser.ItemViewer.trail
Opportunities and challenges for silvopastoral systems in the Subtropical and Temperate zones of South America.
Abstract
The aim of this chapter is to synthesize the features of silvopastoral system research and practices presented in the previous chapters. Also, based on the analysis of the various systems presented so far, there are recommendations on future research and policy to promote silvopastoral systems in the region, and thus capitalize on the various opportunities and benefits that these productive systems [
ver mas...
]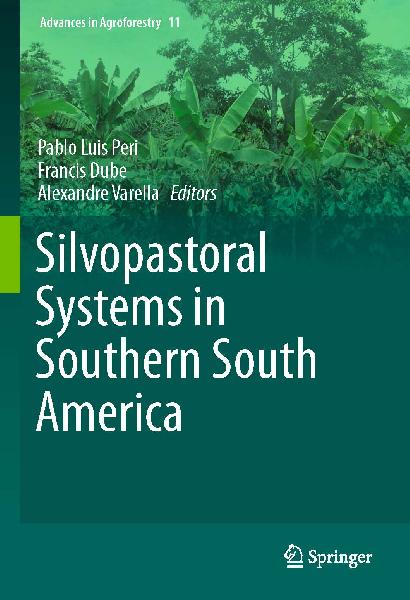 Fuente
Silvopastoral Systems in Southern South America / Eds. Peri P.L.; Dube F.; Varella A. Switzerland: Springer International Publishing, 2016. Chapter 11, p. 257-270.
ISSN
1875-1199
1875-1202 (electronic)
ISBN
978-3-319-24107-4
978-3-319-24109-8 (eBook)
Tipo de documento
parte de libro
Palabras Claves
Silvopastoral Systems; Sistemas Silvopascícolas; Research; Investigación; Policy Innovation; Innovación Política; Componente Animal; Tree Component; Componente arbóreo; Synthesize; Síntesis; Benefits; Beneficios; Policy Guidelines; Directrices de Política; Animal Component;
Derechos de acceso
Restringido

Excepto donde se diga explicitamente, este item se publica bajo la siguiente descripción: Creative Commons Attribution-NonCommercial-ShareAlike 2.5 Unported (CC BY-NC-SA 2.5)