View Item
xmlui.general.dspace_homeCentros Regionales y EEAsCentro Regional Patagonia SurEEA Santa CruzPresentaciones a congresosxmlui.ArtifactBrowser.ItemViewer.trail
Nutrient resorption in two co existing Nothofagus species in southern Patagonia.
Abstract
Nutrient resorption understood as the "movement" of nutrients from leaves prior to abscission towards other tissues or internal stores has been suggested to be a key component of nutrient conservation in deciduous forest species (Ares and Gleason 2007). This strategy allows plants to use these nutrients for new growth or store, hence decreasing their dependence on soil nutrient availability. Native forests in southern Argentine Patagonia cover [
ver mas...
]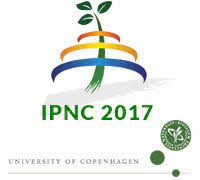 Fuente
Proceedings XVIII International Plant Nutrition Colloquium - IPNC 2017, University of Copenhagen, Copenhagen, Denmark, 21-24 August 2017. p. 875-876.
Editorial
University of Copenhagen
Tipo de documento
documento de conferencia
Palabras Claves
Nutrients; Nutrientes; Nothofagus; Broadleaved Forests; Bosques Latifoliados; Soil; Suelo; Primary Forest; Bosque Primario; Santa Cruz (Argentina); Factores Ambientales; Environmental Factors; Bosque Nativo; Región Patagónica;
Derechos de acceso
Abierto

Excepto donde se diga explicitamente, este item se publica bajo la siguiente descripción: Creative Commons Attribution-NonCommercial-ShareAlike 2.5 Unported (CC BY-NC-SA 2.5)