View Item
xmlui.general.dspace_homeCentros Regionales y EEAsCentro Regional Patagonia SurEEA Santa CruzPartes de librosxmlui.ArtifactBrowser.ItemViewer.trail
Trade-offs between management and conservation for the provision of ecosystem services in the southern Patagonian forests.
Abstract
Forests provide critical ecosystem services for human well-being; however, some ecosystem services are more valued (e.g. provisioning services) than others (e.g. regulating or supporting services). Temperate regions contain several forests affected by humans, mainly with regard to ecosystem services and biodiversity. This chapter focuses on Nothofagus forests in southern Patagonia. It analyzes potential trade-offs between ecosystem services and [
ver mas...
]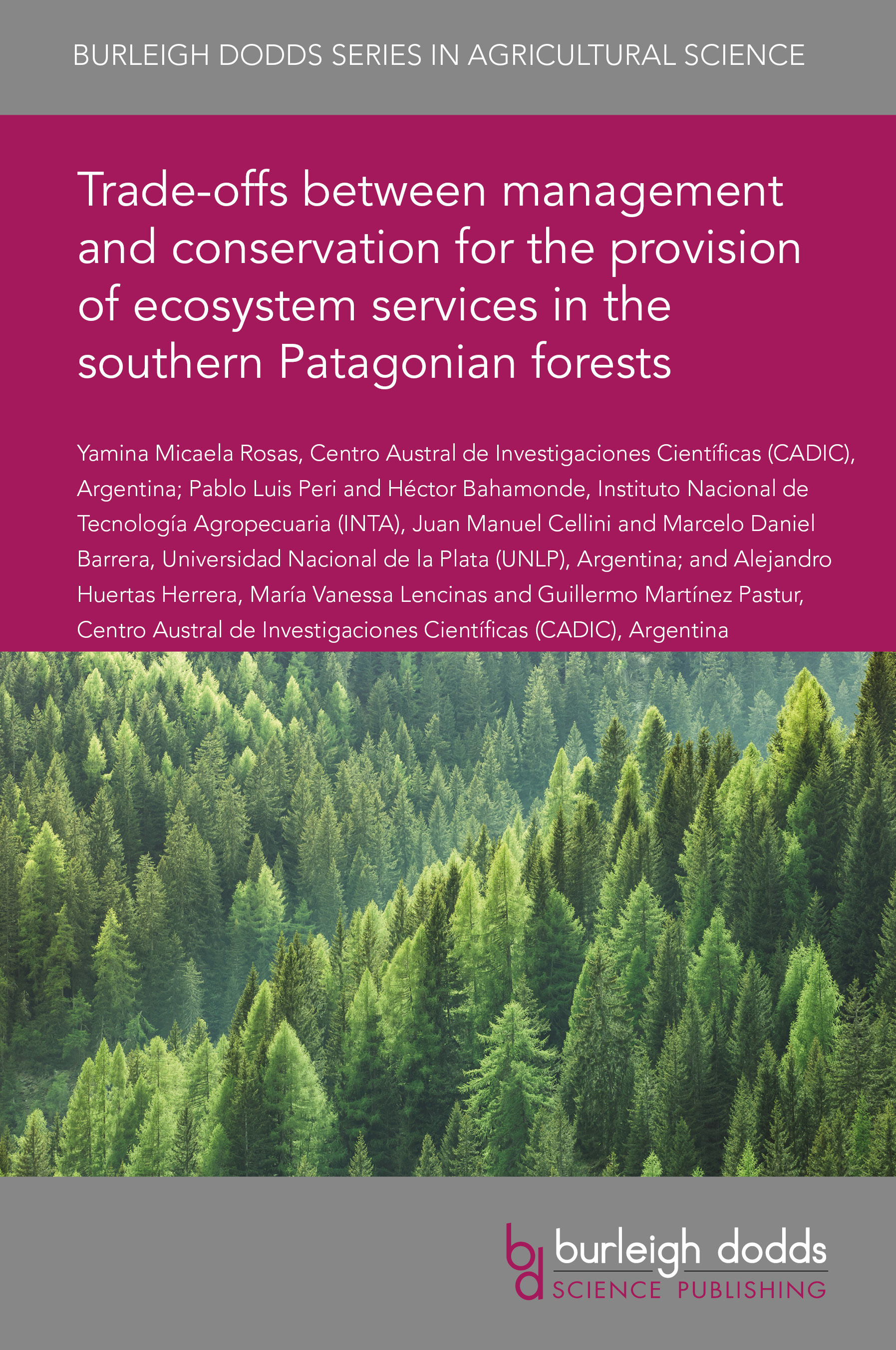 Editor - Compilador
Stanturf, John A.;
Fuente
Achieving Sustainable Management of Boreal and Temperate Forests (Ed. Stanturf J.). Chapter 6, 33 pp. Burleigh Dodds Series in Agricultural Science, Cambridge, UK.
Tipo de documento
parte de libro
Palabras Claves
Ecosystem Services; Servicios de los Ecosistemas; Forest Land; Tierras Forestales; Preservation; Preservación; Land Use Planning; Ordenación Territorial; Sustainable Development; Desarrollo Sostenible; Biodiversity; Biodiversidad; Productivity; Productividad; Biodiversity Conservation; Conservación de la Diversidad Biológica; Synergism; Sinergismo; Vegetation; vegetación; Alpine vegetation; Vegetación Alpina; Grasslands; Praderas; Water Conservation; Conservación de Aguas; Biomass Production; Produción de Biomasa; Timber Trees; Árboles Maderables; Water Quality; Calidad del Agua; Degradation; Degradación; Deforestation; Deforestación; Forest Ecosystems; Ecosistemas Forestales; Land Use Change; Cambio de Uso de la Tierra; Timber Products; Productos de Madera; Social Systems; Sistemas Sociales; Naturals Systems; Sistemas Naturales;
Derechos de acceso
Restringido

Excepto donde se diga explicitamente, este item se publica bajo la siguiente descripción: Creative Commons Attribution-NonCommercial-ShareAlike 2.5 Unported (CC BY-NC-SA 2.5)