View Item
xmlui.general.dspace_homeCentros e Institutos de InvestigaciónCICVyA. Centro de Investigación en Ciencias Veterinarias y AgronómicasInstituto de PatobiologíaArtículos científicosxmlui.ArtifactBrowser.ItemViewer.trail
Comparación de métodos de extracción de ADN para mejorar el diagnóstico molecular de Cryptosporidium sp. en materia fecal de terneros = Comparison of DNA extraction methods to improve the molecular diagnosis of Cryptosporidium spp. from fecal samples of calves
Abstract
Cryptosporidium sp. es un parásito, protozoo que infecta a una gran variedad de hospedadores vertebrados. Entre las más de 30 especies validadas en el género, la especie zoonótica Cryptosporidium parvum es la principal causante de la criptosporidiosis bovina y representa una de las mayores causas de diarrea neonatal bovina. La vía de transmisión es fecal-oral, siendo el ooquiste, eliminado con las heces, el elemento infectante. La extracción de ADN [
ver mas...
]
Cryptosporidium sp. is a parasitic protozoa that infects a wide range of vertebrates. Among the 30 valid species, the zoonotic species Cryptosporidium parvum is the etiological agent of bovine cryptosporidiosis, representing one of the most important causes of neonatal diarrhea of bovines. The transmission route is fecal-oral and the oocyst, excreted with the feces, is the infective stage. Extraction of genomic DNA from oocysts starting from feces is [
ver mas...
]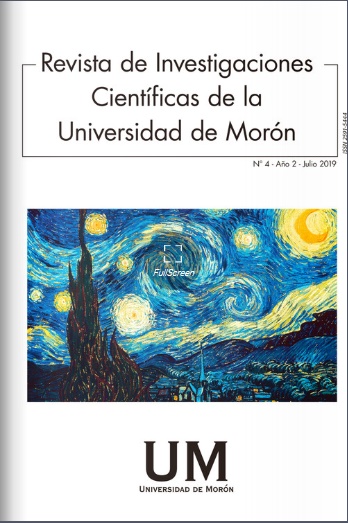 Fuente
Revista de investigaciones científicas de la Universidad de Morón 2 (4) : 17-28. (Julio 2019)
Editorial
Universidad de Morón
Tipo de documento
artículo
Proyectos (ver más)
INTA/PNSA/1115053/AR./Biotecnologías reproductivas y desarrollo de metodologías de diagnóstico, control y prevención de las enfermedades infecciosas y parasitarias que afectan la concepción, gestación y período neonatal en especies de interés zootécnico.
Palabras Claves
Cryptosporidium Parvum; Calves; Ternero; ADN; Diagnosis; Diagnóstico; Disease Control; Control de Enfermedades; Faeces; Heces; Molecular Biology; Biología Molecular; DNA;
Derechos de acceso
Restringido

Excepto donde se diga explicitamente, este item se publica bajo la siguiente descripción: Creative Commons Attribution-NonCommercial-ShareAlike 2.5 Unported (CC BY-NC-SA 2.5)