View Item
xmlui.general.dspace_homeCentros Regionales y EEAsCentro Regional Patagonia SurEEA Santa CruzArtículos científicosxmlui.ArtifactBrowser.ItemViewer.trail
State and transition model approach in native forests of Southern Patagonia (Argentina): linking ecosystem services, thresholds and resilience
Abstract
The sustainable use of ñire forests requires knowledge of its dynamics and management to maintain long-term main forest ecosystem services. The aim of this work was to develop a structural–functional state and transition model for ñire forests in southern Patagonia. For this, provincial inventory information was analyzed together with information from permanent PEBANPA plots (plots of Ecology and Biodiversity, natural environments in Southern Patagonia) [
ver mas...
]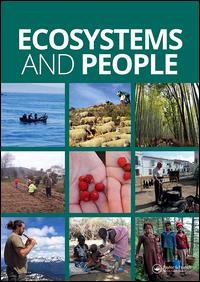 Fuente
International Journal of Biodiversity Science Ecosystem Services and Management 13 (2) : 105-118. (2017)
Editorial
Taylor & Francis
Tipo de documento
artículo
Palabras Claves
Bosques; Forests; Sostenibilidad; Sustainability; Bosque Primario; Primary Forests; Ecosistema; Ecosystems; Medio Ambiente; Environment; Resiliencia Forestal; Forest Resilience; Ñire; Bosques Nativos; Región Patagónica;
Derechos de acceso
Abierto

Excepto donde se diga explicitamente, este item se publica bajo la siguiente descripción: Creative Commons Attribution-NonCommercial-ShareAlike 2.5 Unported (CC BY-NC-SA 2.5)
Related items
Showing items related by title, author, creator and subject.
Peri, Pablo Luis

(

Colegio de Graduados en Ciencias Forestales de Santiago de Estero

,

2020

)

Los bosques nativos en Argentina, con su gran variedad de ecosistemas que incluyen desde selvas subtropicales hasta bosques subantárticos, brindan a la sociedad diferentes servicios ecosistémicos (alimentos, agua, madera, ...

Mondino, Victor Alejandro

;

Pastorino, Mario Juan

(

2016

)

Cuando se habla de degradación en los bosques se hace referencia a la pérdida de productividad y biodiversidad ocasionada por distintos tipos de disturbios como los incendios, tala indiscriminada, el sobrepastoreo y las ...

Rusch, Veronica Elena

(

Ediciones INTA

,

2017

)

Par el empleo del protocolo, se propone pensar la evaluación como si fuera en una tabla donde se incluya cada una de las preguntas a considerar en la primera columna. La evaluación me permitirá responder si el aspecto de ...