View Item
xmlui.general.dspace_homeCentros Regionales y EEAsCentro Regional Patagonia SurEEA Santa CruzPresentaciones a congresosxmlui.ArtifactBrowser.ItemViewer.trail
Uso de collares GPS para evaluar la preferencia de ovinos por diferentes ambientes en Patagonia Sur.
Abstract
Actualmente es de gran interés el estudio de la distribución de animales mediante tecnología GPS, ya que provee información para planificar esquemas de pastoreo. Por ello, en el presente trabajo acondicionamos equipos GPS en collares para ovinos con la finalidad de analizar los ambientes preferidos de pastoreo a lo largo de la temporada anual de producción. Los resultados mostraron una notable preferencia por el ambiente de bosque, posiblemente asociado a [
ver mas...
]
Studies of animal distribution using GPS technology are of great interest by providing information for grazing plans. Therefore, the goal of this work was to determine the preferred environments of sheep during whole production year using collar with GPS. The results showed a clear preference of animals for the forest environment, possibly associated to better thermal conditions. Conversely sheep avoided the riparian meadow environment due to periods of [
ver mas...
]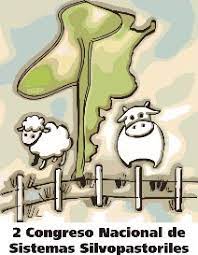 Fuente
Actas Segundo Congreso Nacional de Sistemas Silvopastoriles. Santiago del Estero, 9 al 11 de Mayo 2012. Ediciones INTA, p. 456-461.
Tipo de documento
documento de conferencia
Palabras Claves
Ovinos; Sheep; Distribución Espacial; Spatial Distribution; Utilización de la Tierra; Land Use; Pastoreo; Grazing; Sistema de Posicionamiento Global; Global Positioning Systems; Bosque Primario; Primary Forests; Pastizales; Pastures; Santa Cruz (Argentina); Utilización de Ambientes; Use of Environments; Región Patagónica; Ñire; Nothofagus antarctica; GPS;
Derechos de acceso
Abierto

Excepto donde se diga explicitamente, este item se publica bajo la siguiente descripción: Creative Commons Attribution-NonCommercial-ShareAlike 2.5 Unported (CC BY-NC-SA 2.5)