View Item
xmlui.general.dspace_homeCentros Regionales y EEAsCentro Regional MisionesEEA MontecarloPresentaciones a congresosxmlui.ArtifactBrowser.ItemViewer.trail
Evaluación operativa de una metodología no destructiva para la determinación del módulo de elasticidad dinámico del Pino híbrido F1.
Abstract
Evaluation of parameters that define quality in breeding programs is fundamental in the decision-making. The use of non-destructive methodologies simplifies this issue. The acoustic tools are based on the recording of wave stress, it is necessary to adjust the measurement technique looking for an acceptable cost/accuracy ratio. Correlations between them were found, so that three registrations of SWT would be sufficient for acceptable accuracy [
ver mas...
]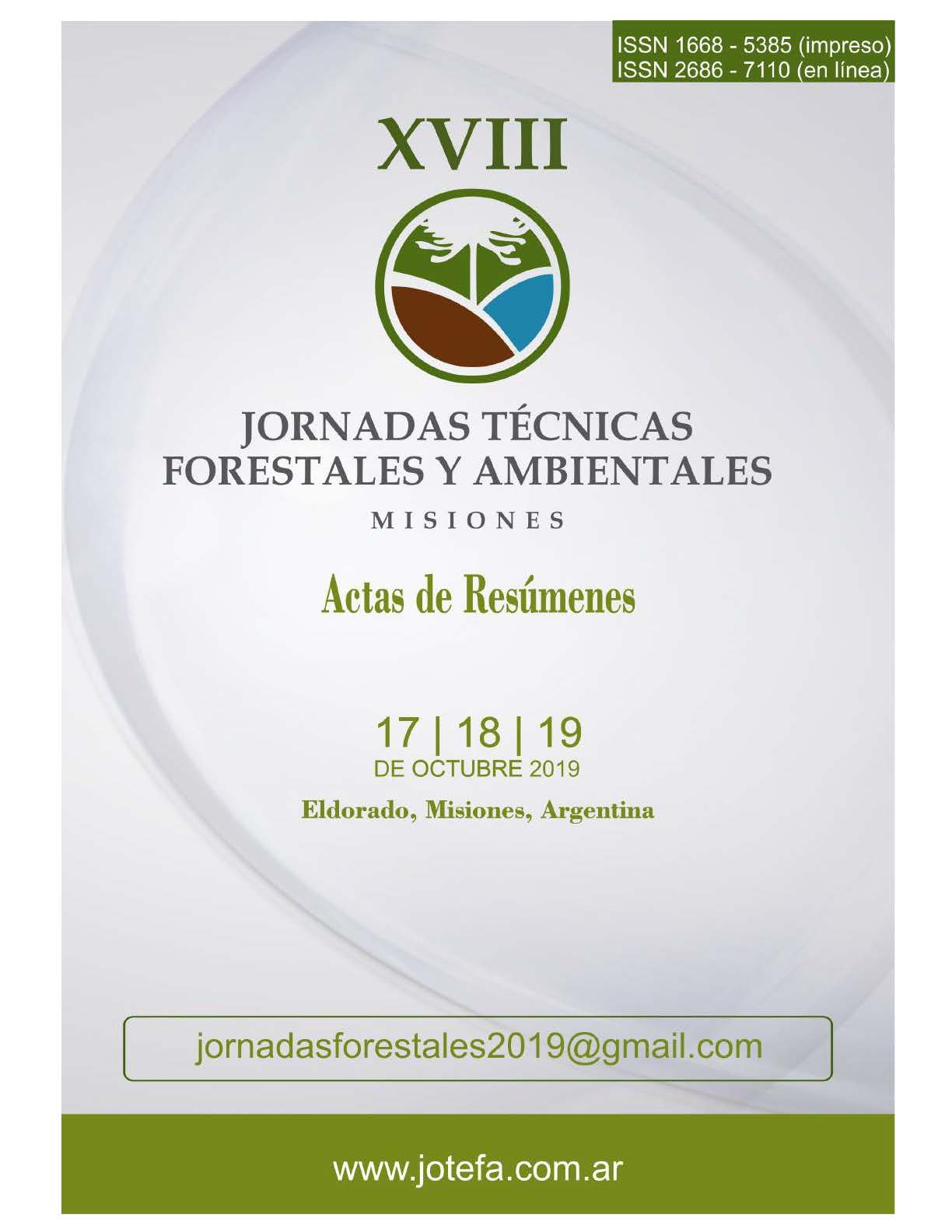 Fuente
XVIII Jornadas Técnicas Forestales y Ambientales. Facultad de Ciencias Forestales. El Dorado, Misiones. 17 al 19 de Octubre de 2019.
Editorial
Facultad de Ciencias Forestales, Universidad Nacional de Misiones.
ISSN
1668-5385 (impreso)
2686-7110 (en línea)
Tipo de documento
documento de conferencia
Palabras Claves
Programa de Mejoramiento; Breeding Programmes; Acoustic Device; Equipo Acústico; Correlación; Correlation; Pinus; Herramientas Acústicas; Acoustic Tools;
Derechos de acceso
Abierto

Excepto donde se diga explicitamente, este item se publica bajo la siguiente descripción: Creative Commons Attribution-NonCommercial-ShareAlike 2.5 Unported (CC BY-NC-SA 2.5)