View Item
xmlui.general.dspace_homeCentros Regionales y EEAsCentro Regional Buenos Aires SurEEA BalcarceArtículos científicosxmlui.ArtifactBrowser.ItemViewer.trail
Assessment of the main sources of variability of soybean (Glycine max) expeller composition and quality: a field study
Abstract
Pairs of soybean seeds and their correspondent expeller samples were collected from ten extrusion-expelling processing plants in Argentina. Seeds were analyzed for proximal composition, bulk moisture content (MC) and individual seed MC. Expeller were analyzed for proximal composition, bulk MC, protein solubility in KOH, expeller urease activity and free fatty acid content. Results indicated that average soybean composition was 136 g/kg MC, 207 g/kg oil [
ver mas...
]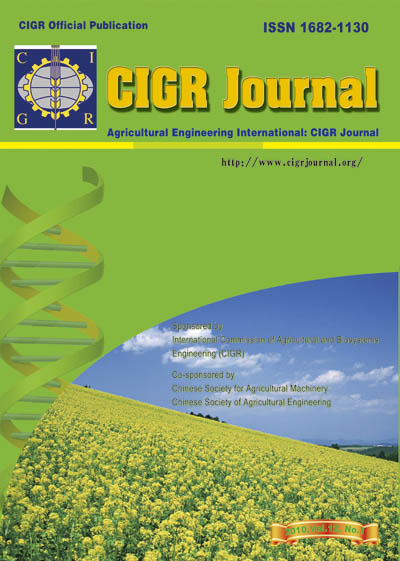 Fuente
Agricultural Engineering International : CIGR Journal 22 (4 ) : 211-220. (2020)
Editorial
International Commission of Agricultural and Biosystems Engineering
Tipo de documento
artículo
Proyectos (ver más)
INTA/2019-PE-E7-I148-001/2019-PE-E7-I148-001/AR./Procesos y tecnologías sostenibles para el agregado de valor en las cadenas y regiones.
INTA/2019-PE-E7-I517-001/2019-PE-E7-I517-001/AR./Calidad nutricional y sensorial de alimentos y aptitud tecnológica de materia prima asociada a sistemas y territorios productivos con foco en las demandas del consumidor.
INTA/2019-PD-E7-I153-001/2019-PD-E7-I153-001/AR./Estrategias tecnológicas innovadoras para la transformación y preservación de alimentos
Palabras Claves
Soja; Soybeans; Glycine Max; Semillas; Seed; Composición Química; Chemical Composition; Contenido de Humedad de Semillas; Moisture Content;
Derechos de acceso
Abierto

Excepto donde se diga explicitamente, este item se publica bajo la siguiente descripción: Creative Commons Attribution-NonCommercial-ShareAlike 2.5 Unported (CC BY-NC-SA 2.5)