View Item
xmlui.general.dspace_homeCentros e Institutos de InvestigaciónCIEP. Centro de Investigación en Economía y ProspectivaArtículos científicosxmlui.ArtifactBrowser.ItemViewer.trail
A multi-criteria assessment for native forest policy analysis: the case of Caldén forest in the province of Córdoba, Argentina
Abstract
The objective of this work is to develop a discrete multi-criteria model to evaluate dif-ferent Argentina. The application of the PROMETHEE multi-criteria method integrates a private cost–benefit analysis that describes the policy effects on farms and a contin-gent valuation study that describes the valuation of forest ecosystem services by the urban population of that region. The impact of five policy alternatives considering seven sustainability [
ver mas...
]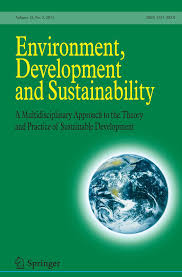 Fuente
Environment, Development and Sustainability (2020)
Editorial
Springer Nature
Tipo de documento
artículo
Palabras Claves
Argentina; Bosque Primario; Forests; Primary Forests; Ordenación Territorial; Land Use Planning; Land Valuation; Análisis Multivariante; Multivariate Analysis; Política Ambiental; Environmental Policies; Bosques; Ecosystem Services; Servicios de los Ecosistemas; Forestry Policies; Política Forestal; Sistemas de Apoyo a las Decisiones; Decision Support Systems; Valoración de Tierras; Caldén, Córdoba; Discrete Multi-criteria Analysis; Análisis Discreto Multi-criterio;
Derechos de acceso
Restringido

Excepto donde se diga explicitamente, este item se publica bajo la siguiente descripción: Creative Commons Attribution-NonCommercial-ShareAlike 2.5 Unported (CC BY-NC-SA 2.5)
Related items
Showing items related by title, author, creator and subject.
Peri, Pablo Luis

(

Colegio de Graduados en Ciencias Forestales de Santiago de Estero

,

2020

)

Los bosques nativos en Argentina, con su gran variedad de ecosistemas que incluyen desde selvas subtropicales hasta bosques subantárticos, brindan a la sociedad diferentes servicios ecosistémicos (alimentos, agua, madera, ...

Mondino, Victor Alejandro

;

Pastorino, Mario Juan

(

2016

)

Cuando se habla de degradación en los bosques se hace referencia a la pérdida de productividad y biodiversidad ocasionada por distintos tipos de disturbios como los incendios, tala indiscriminada, el sobrepastoreo y las ...

Rusch, Veronica Elena

(

Ediciones INTA

,

2017

)

Par el empleo del protocolo, se propone pensar la evaluación como si fuera en una tabla donde se incluya cada una de las preguntas a considerar en la primera columna. La evaluación me permitirá responder si el aspecto de ...