View Item
xmlui.general.dspace_homeCentros Regionales y EEAsCentro Regional Buenos Aires SurEEA BalcarceArtículos científicosxmlui.ArtifactBrowser.ItemViewer.trail
Acción de los cebos granulados sobre los invertebrados benéficos edáficos
Abstract
Los cebos granulados en base a Metaldehído y/o Carbaryl son utilizados para el control de babosas (Mollusca: Pulmonata) y bicho bolita (Crustacea: Isopoda). Sin embargo, es escasa la información sobre el efecto que causan sobre la abundancia de los grupos funcionales. En este trabajo se evaluó el efecto de los cebos Dual Acay (Metaldehído 4%+Carbaryl 8%), Molusquicida Acay y Clartex (Metaldehído 4 y 5%), MataBibos Acay y Clartex BB (Carbaryl 8%) sobre [
ver mas...
]
Granulated baits based on Metaldehyde and/or Carbaryl are used for the control of slugs (Mollusca: Pulmonata) and woodlices (Crustacea: Isopoda). However, the information on the effect that they cause on abundance of functional groups is scarce. In this study, the effect of Dual Acay baits (Metaldehyde 4%+Carbaryl 8%), Molluscicide Acay and Clartex (Metaldehyde 4 and 5%), MataBibos BB Acay and Clartex BB (Carbaryl 8%) was evaluated on the following [
ver mas...
]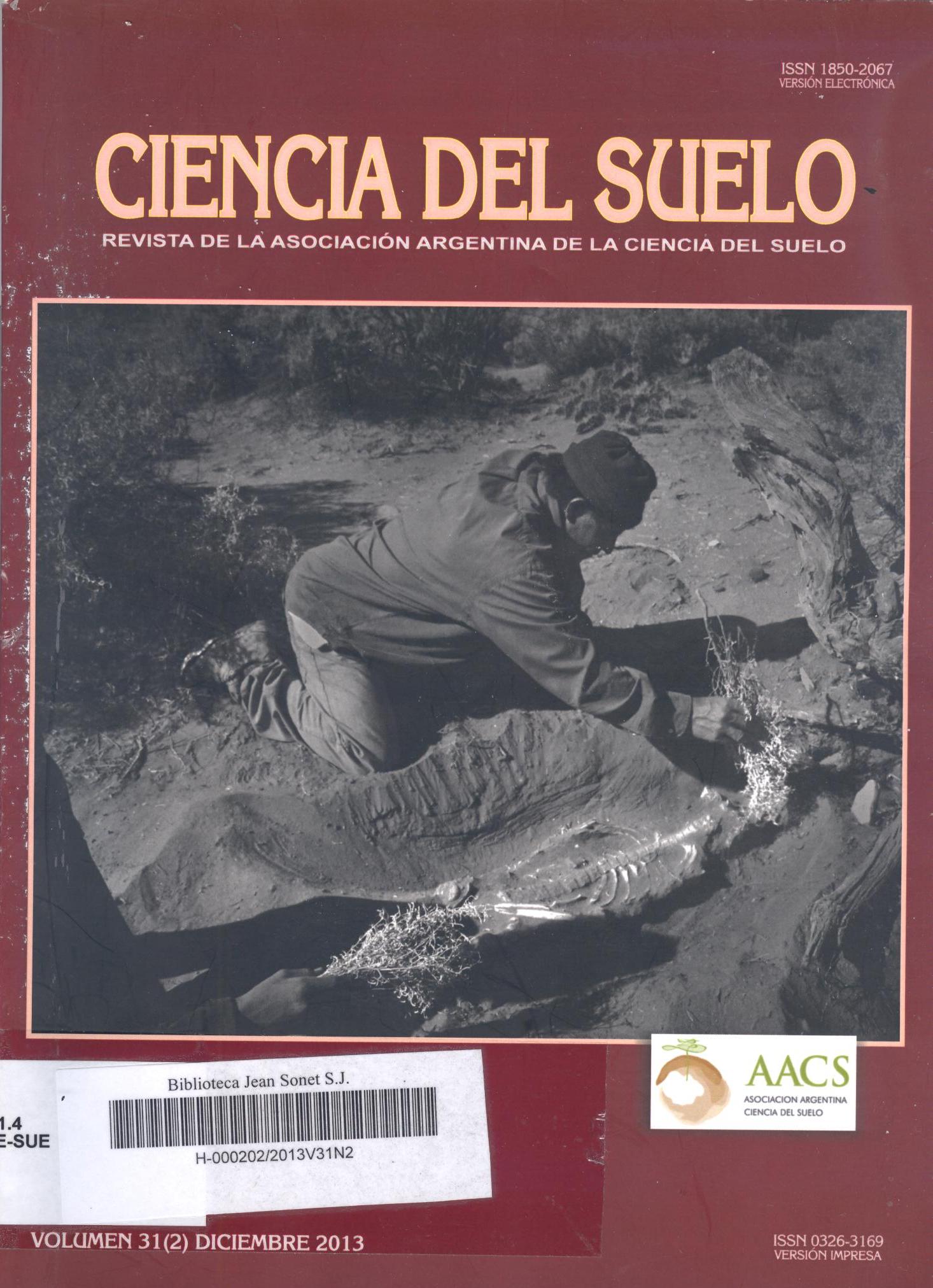 Fuente
Ciencia del suelo 31(2), 165-174. (2013)
Tipo de documento
artículo
Proyectos (ver más)
INTA/PNNAT/1128043/AR./Los agroquímicos como fuente de contaminación difusa en agroecosistemas.
Palabras Claves
Cebo para Control de Plagas; Invertebrados; Organismos del Suelo; Soil Organisms; Invertebrates; Pest Control Baits; Siembra Directa; Direct Sowing; Babosas; Bichos Bolita; Metaldehído; Carbaryl;
Derechos de acceso
Abierto

Excepto donde se diga explicitamente, este item se publica bajo la siguiente descripción: Creative Commons Attribution-NonCommercial-ShareAlike 2.5 Unported (CC BY-NC-SA 2.5)