View Item
xmlui.general.dspace_homeCentros e Institutos de InvestigaciónCICVyA. Centro de Investigación en Ciencias Veterinarias y AgronómicasInstituto de Microbiología y Zoología AgrícolaArtículos científicosxmlui.ArtifactBrowser.ItemViewer.trail
Evaluation of Artemia sp. (Branchiopoda, Artemiidae) as an alternative prey for laboratory rearing of Tupiocoris cucurbitaceus (Hemiptera: Miridae), a predator of horticultural pests
Abstract
Tupiocoris cucurbitaceus (Spinola) (Hemiptera: Miridae) es un predador de moscas blancas (Hemiptera: Aleyrodidae) presente en varios países de América. La cría de este insecto requiere el uso de plantas como sustrato de oviposición y una presa como alimento para completar su desarrollo. Cistos de Artemia sp. (Branchiopoda, Artemiidae), crustáceo evaluado para la cría en laboratorio de otras especies de hemípteros, podría utilizarse como alimento [
ver mas...
]
Tupiocoris cucurbitaceus (Spinola) (Hemiptera: Miridae) is a predator of whiteflies (Hemiptera: Aleyrodidae) present in several American countries. Rearing this bug requires the use of plants as ovipositional substrate and a prey to feed on to complete its development. Artemia sp. (Branchiopoda, Artemiidae) cyst, a crustacean tested for the laboratory rearing of other hemipteran species, could be used as food, being less expensive than [
ver mas...
]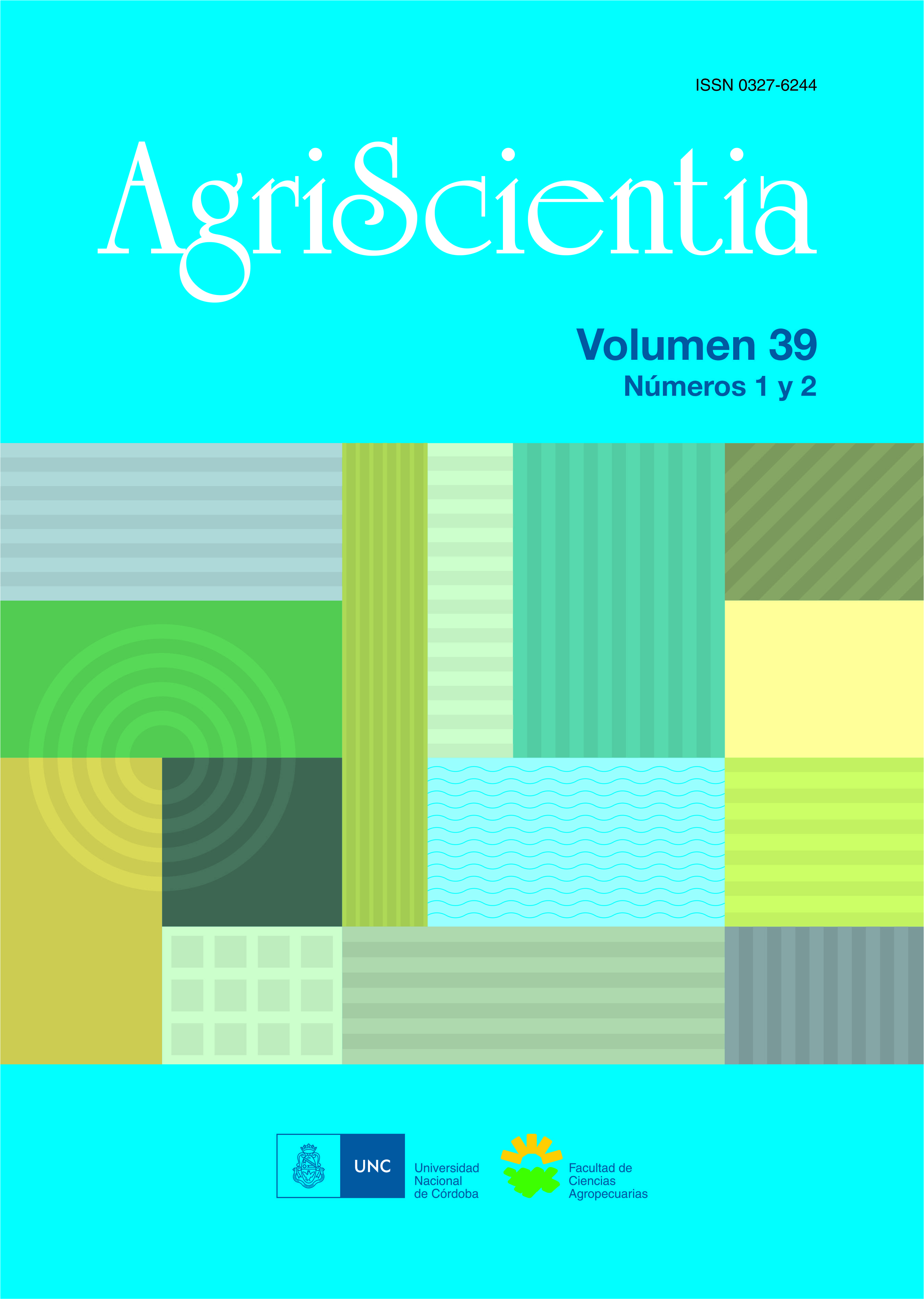 Fuente
AgriScientia 39 (1) : 83-92 (2022)
Editorial
Facultad de Ciencias Agropecuarias, Universidad Nacional de Córdoba, Argentina
Tipo de documento
artículo
Proyectos (ver más)
INTA/PNPV-1135033/AR./Desarrollo de herramientas para el manejo integrado de artrópodos perjudiciales.
Palabras Claves
Control Biológico; Biological Control; Artemia; Horticulture; Horticultura; Plagas de Plantas; Plant Pests; Tupiocoris cucurbitaceus;
Derechos de acceso
Abierto

Excepto donde se diga explicitamente, este item se publica bajo la siguiente descripción: Creative Commons Attribution-NonCommercial-ShareAlike 2.5 Unported (CC BY-NC-SA 2.5)