View Item
xmlui.general.dspace_homeCentros e Institutos de InvestigaciónCIAP. Centro de Investigaciones AgropecuariasInstituto de Patología VegetalArtículos científicosxmlui.ArtifactBrowser.ItemViewer.trail
Aggressiveness of Cuban Papaya ringspot virus Isolates on Carica papaya L. cv. Maradol Roja under Greenhouse Conditions
Abstract
Carica papaya is a major fruit crop in tropical and subtropical regions; however, its production has several constraints. Papaya ringspot virus (PRSV) is the most important pathogen affecting papaya plantations. Symptoms induced by a known PRSV isolate on papaya plants after mechanical inoculation were described to elaborate an evaluation scale under greenhouse conditions. The aggressiveness of 24 Cuban PRSV isolates was determined by assessing symptom [
ver mas...
]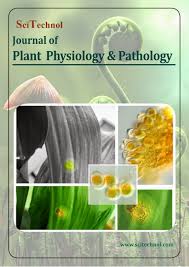 Fuente
Journal of Plant Physiology & Pathology 5 (2) : 5 (2017)
Tipo de documento
artículo
Palabras Claves
Carica Papaya; Papaya Ringspot Virus; Virus de las Plantas; Papayas; Virus de la Mancha de Anillo de la Papaya; Plant Viruses; Mechanical Inoculation; Papaya; PRSV;
Derechos de acceso
Restringido

Excepto donde se diga explicitamente, este item se publica bajo la siguiente descripción: Creative Commons Attribution-NonCommercial-ShareAlike 2.5 Unported (CC BY-NC-SA 2.5)
Related items
Showing items related by title, author, creator and subject.
Cabrera Mederos, Dariel

;

Giolitti, Fabian

;

Torres, Carolina

;

Portal, Orelvis

(

Wiley; British Society for Plant Pathology

,

2018-09

)

Orchard and garden papaya crops grown in 47 Cuban municipalities were surveyed from 2008 to 2013, revealing the widespread distribution of papaya ringspot virus (PRSV) in Cuba. Phylodynamic analyses performed with the ...

Cabrera Mederos, Dariel

;

Dal Zotto, Angelica

;

Galdeano, E.

;

Portal, O.

;

Giolitti, Fabian

(

Dipartimento di Scienze del Suolo, della Pianta e degli Alimenti, Università di Bari

,

2016-06-20

)

Papaya plants (Carica papaya L.) with severe leaf mosaic and deformation symptoms were observed and collected in the Formosa, Corrientes and Misiones provinces of northern Argentina. These symptoms were similar to those ...

Portal Villafaña, Orelvis

;

Cabrera Mederos, Dariel

;

Rodríguez Martínez, Douglas

(

Academia de Ciencias de Cuba

,

2019

)

La prospección de plantaciones de papaya reveló que el virus de la mancha anular de la papaya (PRSV) se encuentra ampliamente distribuido en Cuba, con valores de incidencia y severidad elevados. La diversidad de las ...