View Item
xmlui.general.dspace_homeCentros Regionales y EEAsCentro Regional Patagonia SurEEA Santa CruzArtículos científicosxmlui.ArtifactBrowser.ItemViewer.trail
Rangeland grazing management in Argentine Patagonia
Abstract
Stocking rate adjustment in grazing management is recommended as a management tool to sustain productivity and improve soil health of permanent grassland ecosystems. The aim of this project was to assess the effect of stocking rates under continuous grazing or simple levels of rotational grazing systems on the local environment, when using a moderate or high grazing intensity in the Argentine Patagonia. The parameters investigated were: 1) soil water [
ver mas...
]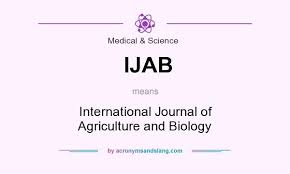 Fuente
International Journal of Agriculture and Biology 24 (5) : 1041-1052. (2020)
Editorial
IJAB. Friends science publishers
ISSN
1560–8530 (print)
1814–9596 (online)
Tipo de documento
artículo
Proyectos (ver más)
INTA/PNFOR-043252/AR./Evaluación productiva, ambiental y socio-económica de los sistemas silvopastoriles.
INTA/2019-PD-E2-I038-002/2019-PD-E2-I038-002/AR./Evaluación, monitoreo y manejo de la biodiversidad en sistemas agropecuarios y forestales
Palabras Claves
Grassland Management; Manejo de Praderas; Soil; Suelo; Grazing Systems; Sistemas de Pastoreo; Stocking Density; Carga Ganadera; Continuous Grazing; Pastoreo Continuo; Rotational Grazing; Pastoreo Rotacional; Grazing Intensity; Intensidad de Pastoreo; Soil Organic Matter; Materia Orgánica del Suelo; Nitrogen; Nitrógeno; Erosion; Erosión; Soil Respiration; Respiración de Suelo; Sustainable Land Use; Uso Sostenible de la Tierra; Silvopastoral Systems; Sistemas Silvopascícolas; Biomass Production; Producción de Biomasa; Biodiversity; Biodiversidad; Net Primary Productivity; Productividad Primaria Neta; Soil Water Movement; Movimiento del Agua en el Suelo; Infiltration Water; Agua de Infiltración; Santa Cruz (Argentina); Above Ground Biomass; Biomasa sobre el Suelo; Below Ground Biomass; Biomasa por debajo del Suelo; Sustain Productivity; Producción Sostenible; Grassland Ecosystem; Ecosistemas de Pastizales; Water Retention Capacity; Capacidad de Retención de Agua; Plant Composition; Composición de Plantas; Soil Health; Salud del Suelo; Región Patagónica;
Derechos de acceso
Abierto

Excepto donde se diga explicitamente, este item se publica bajo la siguiente descripción: Creative Commons Attribution-NonCommercial-ShareAlike 2.5 Unported (CC BY-NC-SA 2.5)
Related items
Showing items related by title, author, creator and subject.
Toledo, Santiago

(

Facultad de Ciencias Agrarias y Forestales, Universidad Nacional de La Plata

,

2020-12-22

)

Los pastizales naturales de Patagonia Sur Argentina (Santa Cruz), son un recurso natural importante para la producción ganadera ovina. La interacción entre el pastoreo y las variaciones climáticas (principalmente la ...

Utrilla, Victor Ricardo

;

Andrade, Miguel Alberto

;

Billoni, Sabrina L.

;

Rogel, Bibiana

;

Peri, Pablo Luis

(

Centro Regional de Investigación Kampenaike, Punta Arenas; Chile.

,

2021

)

En Patagonia, los principales disturbios que afectan los mallines se asocian con variaciones inducidas en la napa freática y el pastoreo intensivo y continuo del ganado (Raffaele 1999). En este contexto, el sobrepastoreo ...

Di Bella, Carla Estefania

;

Rodríguez, Adriana Mabel

;

Jacobo, Elizabeth Juliana

;

Golluscio, Rodolfo Angel

;

Taboada, Miguel Angel

(

Wiley

,

2015-06

)

Over the last two decades, grazing intensity has increased in the temperate salt marshes of Samborombón Bay (Argentina) due to agricultural expansion and the displacement of domestic livestock to these areas. We investigated ...